With newly developed sophisticated gadgets making their way into the wearable tech market constantly, the expected growth in the market over the next 5 years will deliver a total market size of $51.60 billion by the year 2022.
According to the new market research report "Wearable Technology Market by Product and Geography – Global Forecast to 2022", published by MarketsandMarkets, the market is expected to grow from USD 15.74 Billion in 2015 to reach USD 51.60 Billion by 2022, at a CAGR of 15.51% between 2016 and 2022.
The prospects of next generation displays in wearable devices and the increasing popularity IoT will produce more sophisticated connected devices.
Applications across all fields of wearables such as fitness and sports which are the most popular devices sold on the wearable market through major companies such as Fitbit and Garmin. Their products distribution on a global scale has become immensely popular on the market to increase public health with integrated technology.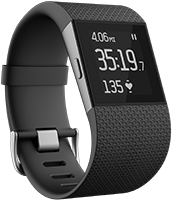 In another recently issued report CCS insight has updated its perspective on the future of wearable tech indicating by 2020 the wearable tech market will worth an estimated $34 billion.
The analysts at CCS claim the industry will rise to $14 billion this year with wrist worn devices such as fitness trackers and smart watches will continue to dominate the wearable tech market.
The Markets and Markets report said: "The headwear and eyewear such as smart glasses, augmented reality (AR) and virtual reality (VR) glasses and displays is a promising segment, which is gaining significant opportunities in the wearable industry. The AR and VR glasses are expected to grow significantly. These devices helps in projecting images at high resolution and 3D images could be perceived easily. VR glasses have tremendous growth in entertainment and video games. For instance, in October 2016, Sony Corporation (Japan) launched a PlayStation with the VR glasses. Moreover, Volvo Car Corporation (Sweden) uses VR glasses to provide a virtual experience of a car, while buying the car. All such developments would certainly help the wearable technology market to grow at the highest rate between 2016 and 2022."
According to a report on the market size for Q3 2016 from IDC,  total wearable shipments reached 23 million in 2016 with fitness brands accounting for 85% of the market. The increase in distribution was attributed mainly to the launch of newer wearable models.
Senior research analyst Jitesh Ubrani reported "It's still early days, but we're already seeing a notable shift in the market". He added "Where smart watches were once expected to take the lead, basic wearables now reign supreme. Simplicity is a driving factor and this is well reflected in the top vendor list as four out of five offer a simple, dedicated fitness device. Meanwhile, from a design perspective, many devices are focusing on fashion first while allowing the technology to blend in with the background."
Some examples of wearable technologies which are booming are in the entertainment and media sectors.
Virtual reality headsets are being issued as a new feature with current game consoles such as Playstation 4 and Xbox One. Interactive gaming is set to be the next stage of development in the video gaming entertainment sector as the driving demand for gaming devices is making consumer electronics vertical.
In the business to business sector headwear and eyewear devices are expected to gain popularity in the wearable technology market in particular AR (augmented reality) and VR (virtual reality) especially in business development sectors and construction. Smart tech glasses are the items which are most likely to grow significantly as these devices project images in high resolution and 3D images can be perceived easily when developing products by digital corporations such as Sony and Volvo are being committed. This can provide consumers and customers with a virtual pre-experience before deciding to make a purchase.