This developed HR 1 sensor is designed to monitor the user's heart rate during exercise it uses an advanced measuring heart rate algorithm it provides data on how hard you are working to optimize training to reach set goals. The chest strap has an extra built in interference preventing electrodes produced by the sensor to ensure that the heart rate is analyzed correctly whilst being comfortable to wear so exercise and concentration is not hindered. The sensor can work simultaneously with other products from the same company an example of this is the Polar V800 GPS sports watch that assists athletes in attaining their target exercise performance.
The Polar HR 1 is compatible with multiple fitness apps through Bluetooth connectivity as long as the products use either BLE or 5KHz. During group sessions at the gym each individual heart rate is monitored and recorded whilst being displayed this entices trainers and trainees to work harder to gain a higher level of fitness. GoPro cameras are able to connect to the Polar HR sensor through Bluetooth on different models these are GoPro HERO4 and HERO5 the heart rate data is displayed directly on the videos recorded.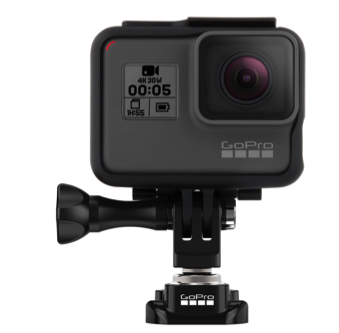 Quote: "Adding heart rate data over action videos not only enhances the Polar experience for adventurers but also enables them to truly showcase and relive their athletic accomplishments", says Marco Suvilaakso, Chief Strategy Officer at Polar.
The built in technical features incorporated with Polar HR 10 are key to the reliability of the sensor and how it maintains functionality in order to improve performances. The battery featured in the sensor in the HR is not rechargeable yet is easily replaceable due to its CR2025 design which is found in most mass produced batteries including Duracell and Energizer. As Bluetooth is a necessary requirement to connect with other devices it uses a low energy consummation thus the heart rate algorithm maintains accuracy whilst being connected to multiple devices including smart phones, androids and GoPro cameras. The Polar HR can be used during swimming as heart rate is a key aspect of this exercise the sensor has been designed to be waterproof to a limit of 30 meters whether in a swimming pool or in the ocean. The transmission frequency is at 5 kHz this way a connection break between devices sync by Bluetooth is highly improbable this makes it highly convenient for users that are using GoPro cameras to record their exercises and transmit data.
# https://www.polar.com/blog/whats-new-polar-h10-gopro-connectivity/
# https://www.polar.com/en/products/accessories/H10_heart_rate_sensor